Fibreglass Materials – 
Looking for fibreglass materials for your next project? We have supplies suitable for use with polyester resin, Forton MG, and more. The wax sheets may be used for a variety of applications, including creating 2-part moulds that require uniform thickness, such as resin transfer moulds. The wax sheets are available in a variety of thicknesses. We also have wax fillets for pattern making where irregular angles can be filled using the fillet and fillet tool.
Our surface tissue is often used in gelcoat resins to re-enforce initial layers. It's also great for intricate work. Our loose chopped strands and chopped strand mats are great for hand lay-up applications. They also have excellent corrosion resistance and high tensile strength. There are two weave cloths to choose from for general polyester and epoxy lay-ups. The AR Anti-Crak Fibre will improve the strength, chip resistance, and crack resistance of your FMG castings. What's more, only a low amount is needed for each application. We also have a variety of wire rollers to choose from. These can be cleaned with acetone so you can get many uses out of them..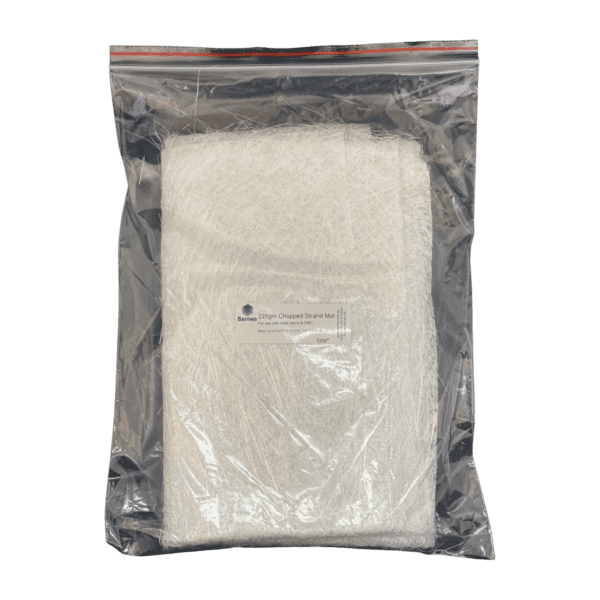 Our CSM 225gm is an emulsion chopped strand mat made of randomly distributed chopped E-glass strands held together by an