FEATURED ARTIST
Shelee Carruthers
Growing up on the east coast of Australia inspired Shelee's early creative years, painting beach scenes, and abstract seascapes. As her family grew, and time to paint became elusive, Shelee turned to a more fluid style of acrylic painting that opened up an entirely new style that she fell in love with immediately.
This was the birth of Shelee's fluid blooms, and she has continued to innovate and re-invent the flow art genre ever since, gaining over 90,000 followers on Instagram who love her unique style of fluid art.
Shelee describes her creations as "organic, eye-catching, detailed and vibrant, with a dominating sense of earthy connections" with her work often resembling bubbles of oxygen, floral patterns and insect wings.
Shelee's fluid art journey found her seeking a high-quality resin to give the finishing touch to her original prints, and Barnes Epoxyglass was the perfect fit! Shelee became an Ambassador for Epoxyglass by Barnes Products in 2018, and loves the ease of use and air-release technology, that easily dissipates surface tension quickly and easily with a heat gun. The glass like finish is the ultimate accompaniment to Shelee's fluid blooms.
Shelee loves to create calming visuals for her clients, and finds that fluid art is perfect for creating the soft edges and round shapes that she says are ''like soft music for the eyes". An important part of Shelee's art is colour, and she has loves to create her own paints and unique colours using Barnes Day-Glo and Pearl-Ex pigment powders, as well as the earthy tones found in nature.
Shelee has fans worldwide, and has found innovative ways to bring her art to the people, giving customers the option to download her prints, as well as selling her finished artworks. Shelee's work is an inspiration to many aspiring fluid artists, and we can't wait to see where her artistic journey takes her next.
What inspires you as an artist?
My artwork is heavily inspired by nature, I often paint in earthy tones of greens, browns, golds etc. Finding the beautiful pigments available from Barnes has also opened up a new opportunity to include a bit of bling into my pieces with the shimmery powders highlighting the base colours and really bringing my artwork to life.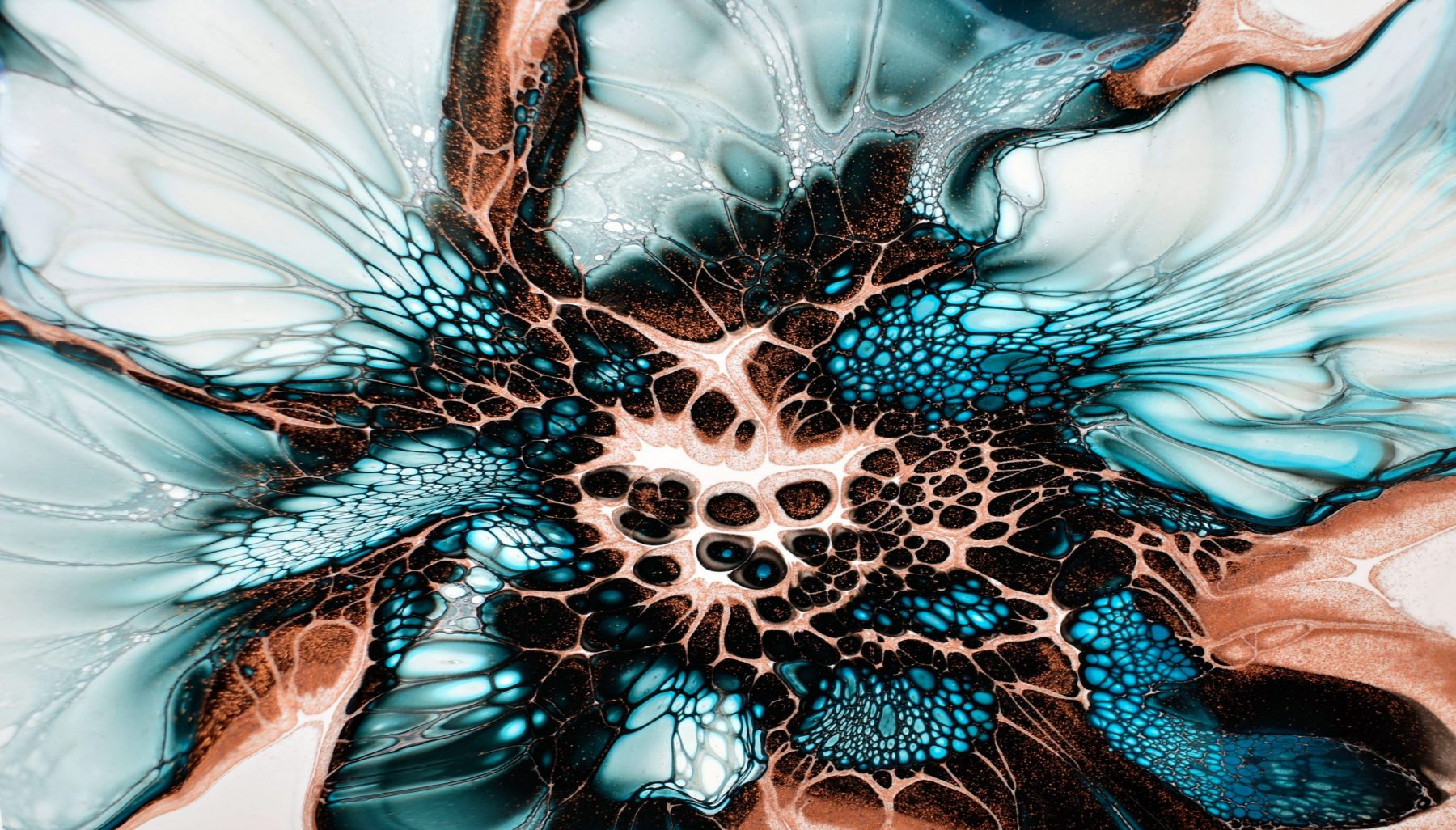 What is your favourite Barnes product?
My favourite Barnes product is Epoxyglass Resin, I searched high and low for the perfect clear epoxy coating for my artwork and found it with Epoxyglass… it is by far superior in its field and has the perfect consistency for the changing Australian temperatures. I find it to be quite fool-proof actually and my favourite part would be the air-release technology where it's a master at releasing bubbles to the surface after just a quick once-over with heat from a torch.
Also, on the favourite list is Barnes pigments! I absolutely adore the Barnes Dayglo pigments, intense, fluorescent powders that can be used in either resin or acrylic mixes. I am in love with the pearlescent powders too, so affordable for the large jars and so easy to use, just sprinkle into Epoxyglass resin or disperse and add to your acrylic binder- so versatile and that shimmer is just glorious!